About Us
Founded in 2014 as a division of K P Manish Global Ingredients Pvt Ltd, Kawman Pharma has emerged as a pioneering force in the API manufacturing industry. With commercial production commencing in Nov'16, our journey has been marked by an unwavering commitment to excellence and innovation.
Backed by robust infrastructure and the expertise of our promoters in the ingredients business, Kawman Pharma is ideally positioned to meet the API and Intermediates requirements of our esteemed customers. Our mission is to manufacture APIs, Intermediates, and Specialty chemicals through groundbreaking processes, supported by our formidable R&D capabilities.
Company Profile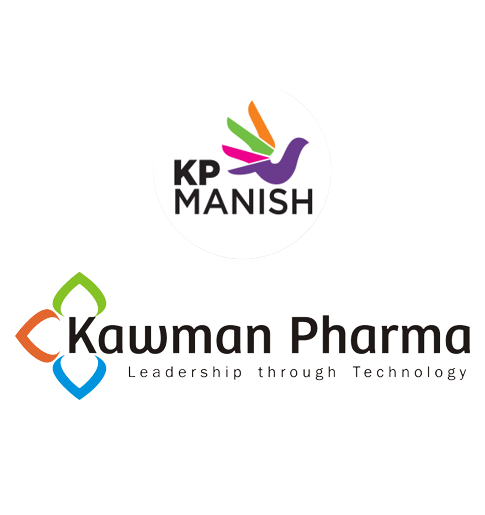 In 2014, Kawman Pharma, a division of K P Manish Global Ingredients Pvt Ltd, was established, and commercial production commenced in November 2016.
Kawman Pharma firmly believes that its available infrastructure, combined with the business acumen of its promoters in the ingredients industry, positions it fittingly to meet the API and intermediates needs of its valued customers.
Our primary objective is to manufacture APIs, intermediates, and specialty chemicals using innovative processes, all fortified by our robust R&D capabilities.
Kawman Pharma was born out of a fervent passion to contribute to the global pharmaceutical industry by crafting world-class APIs and intermediates in India, actively supporting the MAKE IN INDIA initiative.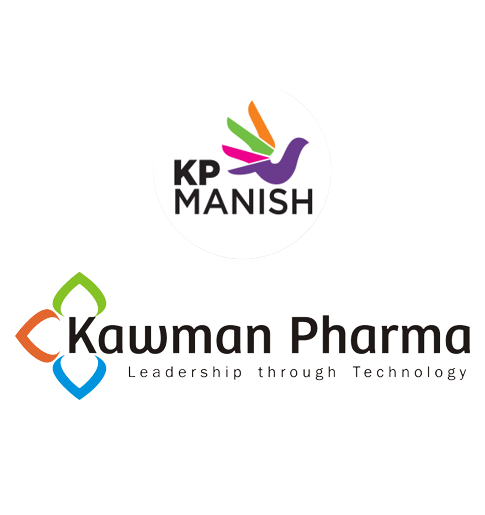 History
The genesis of Kawman Pharma traces its roots to the venerable Kawarlal Group, established in 1959 by the visionary Late Shri. D. Kawarlal Jain. Under the leadership of his three sons, the group evolved, necessitating the formation of various companies. K P Manish Global Ingredients, founded by Mr. K. Parasmal Jain, serves leading domestic and multinational clients in the Pharma, Food, and.utra, and Cosmetics industries. Our diversification efforts led to the formation of Kawman Pharma, envisioned to add value through pharmaceutical product manufacturing.
Came out with dedicated state of the art facilities for manufacturing of Telmisartan and Tranexamic acid with 2 clean rooms.

Received ISO 14001 (Environmental Management system) and 45001 (Occupational health and safety management system)

Awarded approval for Artesunate under PLI (Production Linked Incentive) Scheme by Govt. of India

WHO GMP Certificate for Mupirocin and Mupirocin Calcium

As a business diversification, have come out with a complete set of manufacturing unit at Cuddalore - Kawman Pharma

As a part of expansion, a private company was formed by Mr. K. Parasmal Jain as KP Manish Global Ingredients Pvt Ltd

Founded by the philanthropist visionary Late Shri D Kawarlal Jain
Vision, Mission & Values
Vision
To emerge as an innovative, technology driven and cost effective global player of APIs , API Intermediates and specialty chemicals
Mission
Attain leadership through innovation and provide Quality Intermediates, APIs in time to our esteemed customers
Values
We will always guarantee the integrity of our products with the competitive pricing and extend an efficient service.
Chairman Message
As the human existence is challenged by incomprehensible diseases and ailments, Our mission is to uphold our social responsibility by improving the quality of human life by providing quality products of GMP standards and ensuring premier health care for the society.
We follow Win-Win Strategy, with the unwavering dedication to win the confidence of our valued customer. We are confident that our efforts would see the Company grow from strength to strength the years to come. We respect values such as transparency, professionalism and accountability and focus to achieve high credibility with our stakeholders across the globe.
We are deeply committed to its employees. Our goal is to enable everyone to feel supported, treated with respect, and deserving of the same treatment from co-workers that we extend to our customers and business partners.
Kawman Pharma is fully dedicated to further pursuing the interests of patients, producing high quality and reliable Pharmaceutical products and delivering them to patients across the Global Market.
Leadership Team
Kawman Pharma is managed by a well experienced group of directors, who share the passion and zeal to achieve Kawman Pharma's vision of "Innovating for Affordable Healthcare". With their vast expertise in diverse sectors of pharma business, its team brings on board care, creativity, enthusiasm and commitment for achieving 'Affordable Healthcare' for everyone.