Facility
Kawman Pharma takes pride in its advanced multiproduct manufacturing facility located on the Pondicherry-Chidambaram Road Highway, conveniently situated 10 km from Cuddalore Railway Station and 190 km from the bustling Chennai International Airport. Spanning an expansive 4.5 acres (18,211 sq. meters), the facility boasts a meticulously landscaped environment.
At the core of our manufacturing capabilities is a state-of-the-art laboratory dedicated to research and development, encompassing both chemical and analytical disciplines. This cutting-edge facility empowers our scientists to drive innovation and ensure the highest standards of quality.
Overview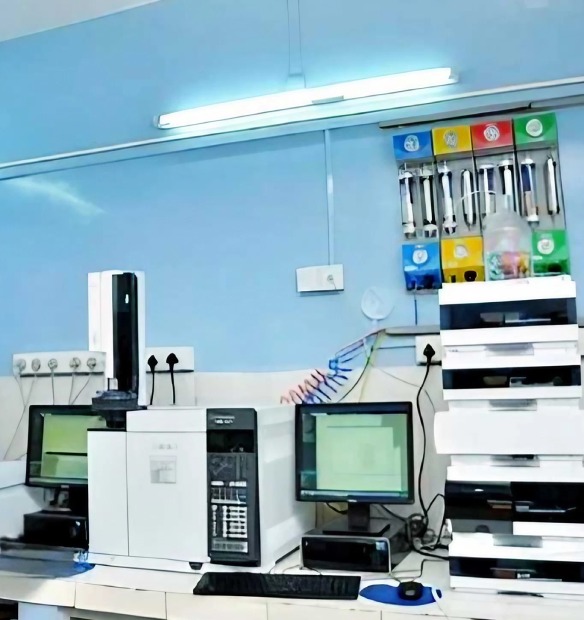 Plant capacity 158.6KL split in GLR's & SS with reactor capacity 500Lts to 10KL.
Separate facility is provided for Intermediate powder processing with 5micron filtered air service through AHU.
ISO Class 8 ( 100000 Class) facility is provided for Active Pharmaceutical Ingredients Crystallization, Filtration, Drying, Milling, Sieving, Sampling and Packing.
Dedicated HVACs are provided to API Crystallization & Filtration, Drying, Milling, Sieving, Sampling & Packing and Corridor area wise to maintain ISO Class 8.
Utilities like steam, hot water, Thermic Fluid System (Hot Oil), chilled brine, chilled water, cooling tower. Air compressor & Nitrogen to support the production operations.
GMP Models of Solid Handling Equipment's like ANFD, RDD, RCVD, VTD are provided in intermediate and Active Pharmaceutical Ingredients handling area.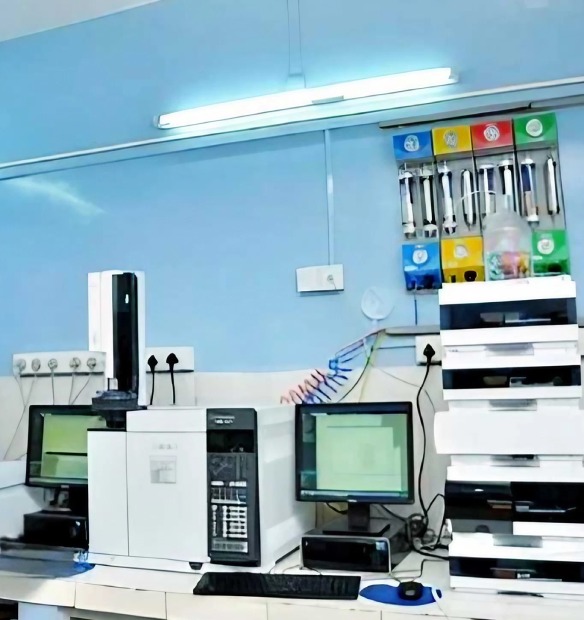 Environment , Health & Safety
Environment , Health & Safety
PPE procurement and Issue
Incident Investigation and reporting
Fire Extinguisher maintenance
Fire hydrant system covering all area
Safety appliances maintenance
Eye/Body wash Shower, Wind Sock
Safety training such as Fire training, MSDS, Work permit Requirements
Celebrating National Safety day, World Environment day, etc